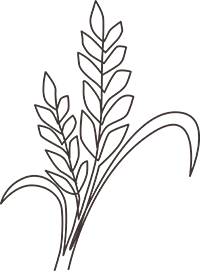 LEGAL NOTES
What you need to know before browsing our website
The web site www.granoro.it is created and managed by Pastificio Attilio Mastromauro – Granoro Srl, with registered office in Strada Provinciale 231 km. 35,100, Corato 70033, Italy. Access to and use of the web site www.granoro.it are subject to the terms and conditions specified here below.
COPYRIGHT
The contents of the web pages, such as brand marks, logos, photos, graphic designs, audio recordings, texts and in general any other material published on the web site, are the exclusive property of Pastificio Attilio Mastromauro Granoro – Srl and are protected by Italian and international intellectual property laws.
Said contents may only be used for personal and not commercial purposes, in compliance with intellectual property rights and any other applicable regulation in force. Copying the contents, disclosing them or making them available to the public, hiring or lending them, broadcasting them in public, even partially, and broadcasting them without authorisation from the holder of the property rights is strictly prohibited. The sanctions specified in articles 171, 171-bis, 171-ter, 174-bis and 174-ter of the copyright law mentioned above will be applied in the event of violations.
The web site may contain photos protected by the copyright of third parties.
Total or partial reproduction of any type of text, image or other content from this web site is prohibited. Any copies not expressly authorised will be in violation of Law No. 633/41 and subsequent amendments and may therefore result in prosecution.
EDITORIAL CONTRIBUTIONS
The trade marks, names or web sites mentioned in the articles and news published are the property of legitimate owners, therefore the source should always be quoted at the end of every page.
Editors of the web site will do their utmost to ensure authors and owners are always mentioned.
If an incorrect quote or misprint is identified, please report the nature of the problem to the email address pasta@granoro.it.
RESPONSIBILITIES
Pastificio Attilio Mastromauro Granoro Srl cannot be held liable for any damage caused, directly or indirectly, to electronic equipment used by visitors to access the web site and perform transfers (downloads) of part of its contents.
Some links on the web site may direct visitors towards web pages belonging to other web sites; should this occur, Pastificio Attilio Mastromauro Granoro Srl will not be held liable for that published on said web sites nor for any damage caused through access to said web sites or by downloading the contents.