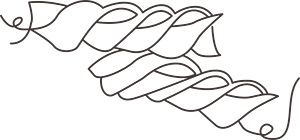 PASTA
The unmistakable aroma of the best durum wheat
GRANORO PASTA
In the production process of Granoro pasta, the choice of drawing is crucial to giving the different formats the right porosity and adequate degree of thickness. In fact, all the formats are designed so as to cook uniformly and to have a short cooking time. Granoro pasta is firm, elastic and compact, even many hours after cooking. It has the yellow-gold colour typical of durum wheat sun-ripened to the golden yellow colour. It is porous, for an excellent yield and maximum digestibility. It leaves no starch in the cooking water, which remains clear and without residues. It has a high protein content and the unmistakable aroma of the best durum wheat.
For this, if it's Granoro you'll recognise it.
Granoro Dedicato pasta is produced using only durum wheat grown and processed in Puglia. We select the best varieties of durum wheat, those most suited to our climate, our territory and with the best characteristics to obtain excellent pasta.
BioGranoro pasta is produced only with Italian wheat grown with organic farming methods, which do not use synthetic chemicals, but production methods defined and regulated at the EU level by EC Regulation 834/07 (EU Regulation 2018/84/8).
All pasta formats in the "i Classici" line have the right porosity to ensure excellent yield. After cooking, pasta is elastic and tenacious and binds well with all types of condiments. The careful study of each drawing guarantees uniform cooking to the individual formats, so pasta is always al dente, firm and compact even several hours after cooking.
The selection of high-quality semolina and the careful production process used are fundamental. Pasta retains the intense yellow colour and the typical aroma of mature wheat.
Granoro's Lasagna and Egg Cannelloni from "The Oven Specials" line have a rough and thin rolled dough, are porous and enhance any sauce to the fullest. They are simple to prepare directly without previous cooking. They draw inspiration from tradition and are recommended for making the most traditional recipes of Italian regional cuisine. All of them retain the characteristics of handmade pasta: the irregular shape, the rough surface and elasticity while chewing.
The aroma and taste of the Granoro "Gluten free" line are typical of corn, obtained from the component of rice flour and the vegetable hint of quinoa. The decision was taken to include quinoa in the blend in order to re-establish a balance in the supply of fibres, mineral salts and proteins, since rice and corn are lacking in them. The mix of the three flours gives the product a yellow colour, very similar to durum wheat pasta, firm after cooking, and the roughness of the surface allows the condiments to bond well.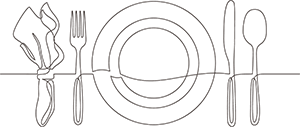 BRING GRANORO PRODUCTS TO YOUR TABLE
Find out about all the products of the Granoro lines: for you we have a wide variety of pasta, oil, ready-made sauces, legumes and flours to satisfy your every need in the kitchen.