COUSCOUS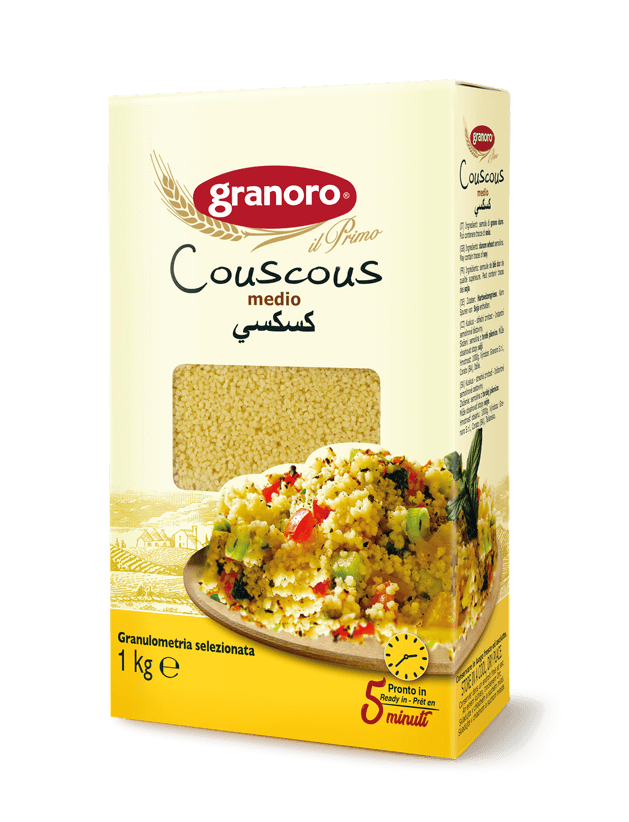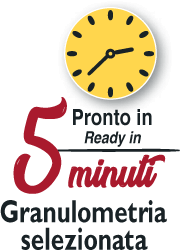 Its colour is intense, the grain is irregular,
just like that made by hand
Granoro CousCous is produced with a long and smooth process, so it has a low degree of humidity and does not get mouldy, which is why it keeps longer. Despite having a smaller granulometry than that produced by others, due to the method of production used and as it is not very humid, Granoro CousCous is highly hydroscopic, so during cooking or swelling or fluffing, it absorbs a lot of water (or milk or broth) with a high yield, because it triples its volume. It is ready in just 5 minutes, because, being precooked it recovers its form simply by adding hot liquids such as water, milk, meat or vegetable broth.