Quick-cooking 100% Apulian durum wheat semolina spaghetti: 2 minutes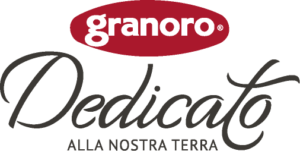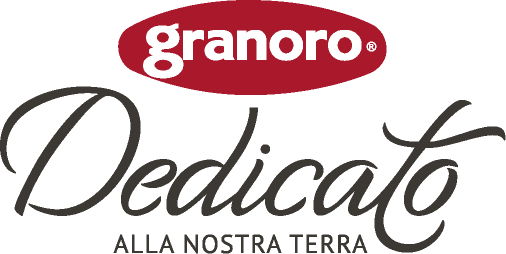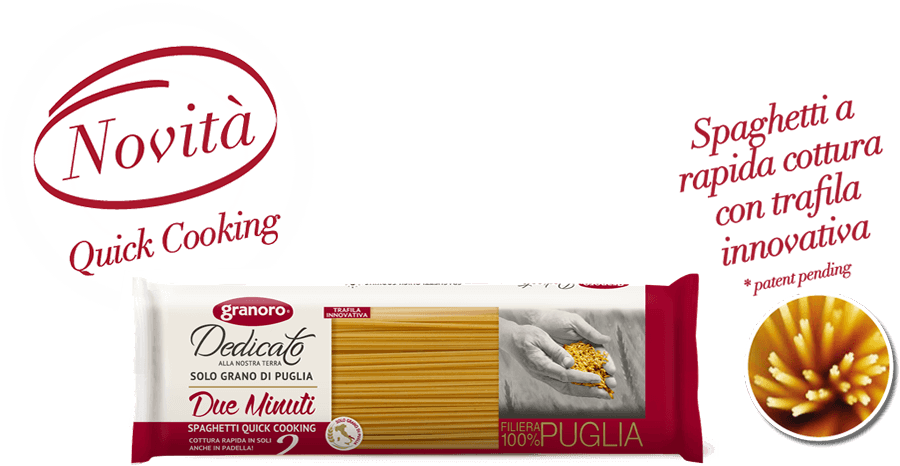 Granoro Dedicato Spaghetti
with patented drawing
The secret of this pasta format is in the selection of quality semolina and in the use of an innovative kind of drawing, designed by Granoro, to obtain a pasta format, Spaghetti, with a completely original section. Granoro "Due Minuti" Spaghetti (Two-Minute Spaghetti) is made by using only 100% Apulian durum wheat semolina and water.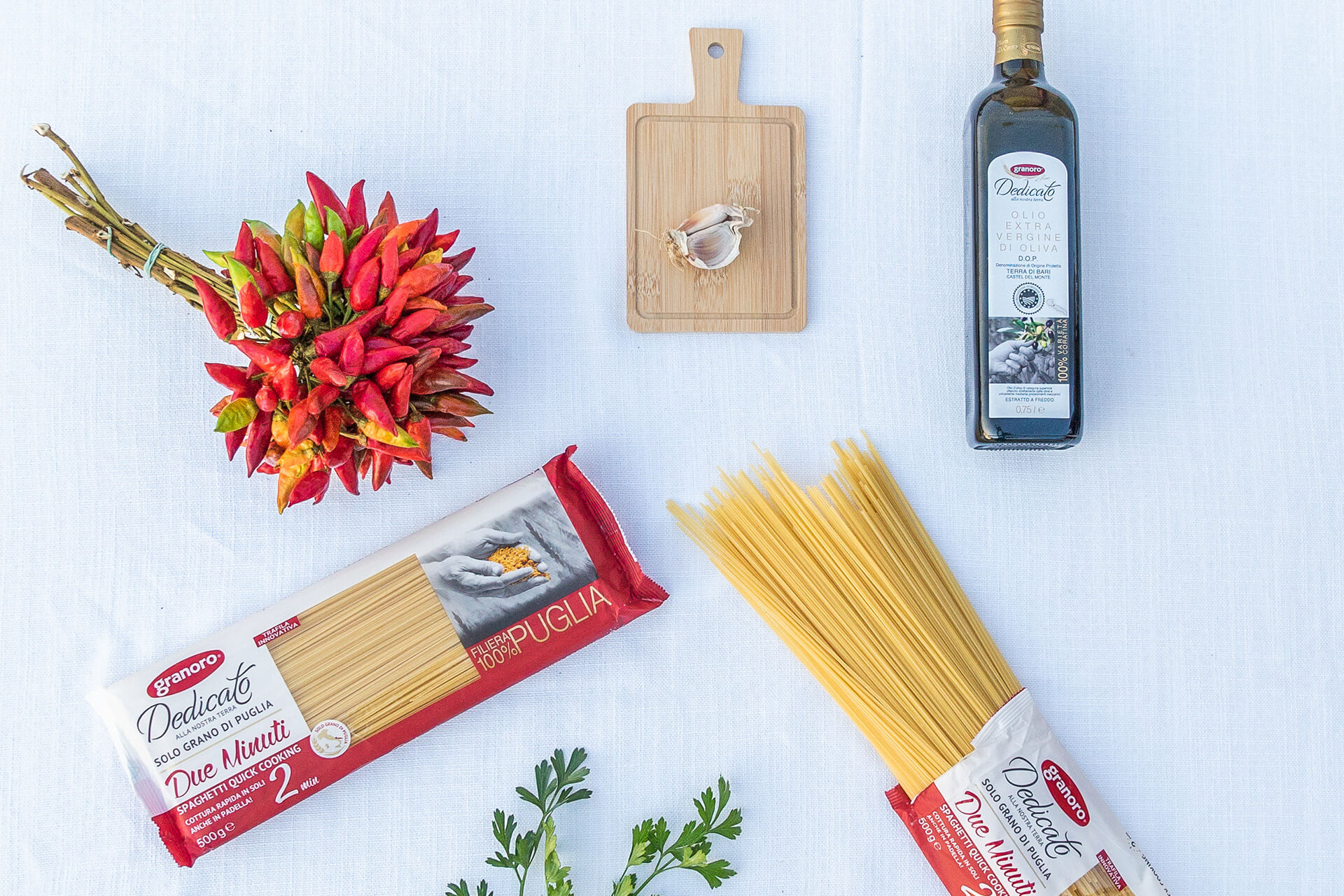 Ready in just 2 minutes Excellent tenacity Innovative drawing Only wheat from Puglia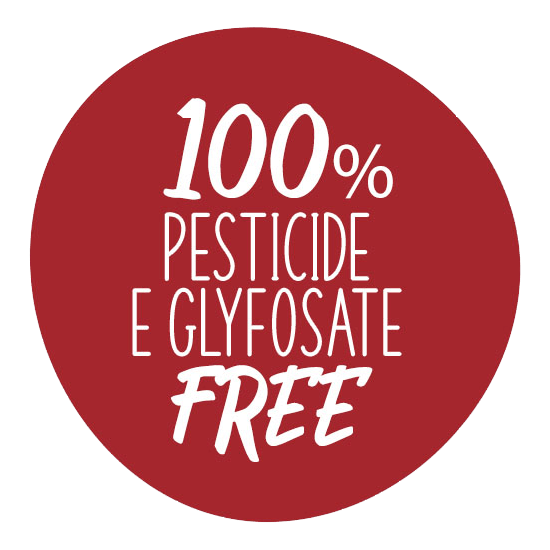 The partners who share this project guarantee a high-quality raw material
Certified 100% Puglia and Traced from the field to the table, through a supply chain agreement among farmers, the mill and the Granoro pasta factory.
Dedicato is the first certified pasta of the Apulian cereal supply chain: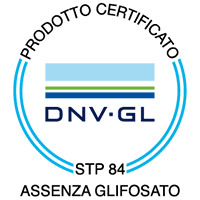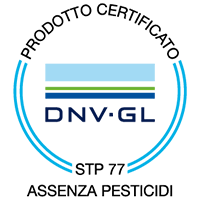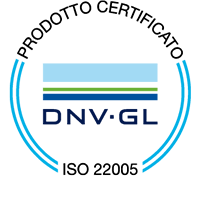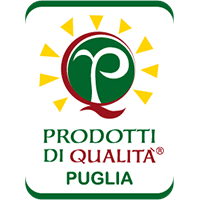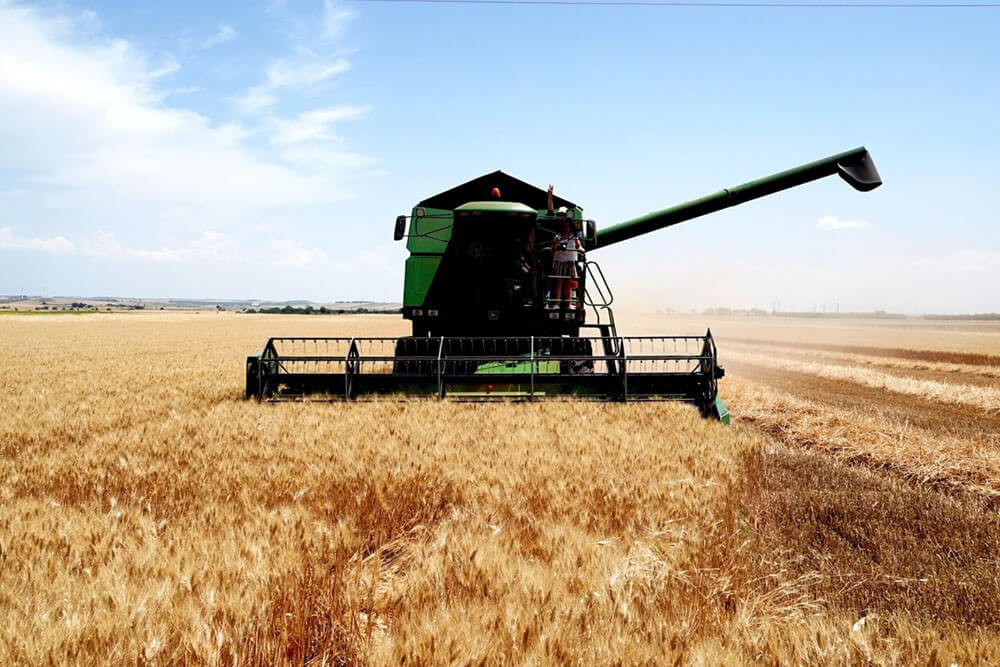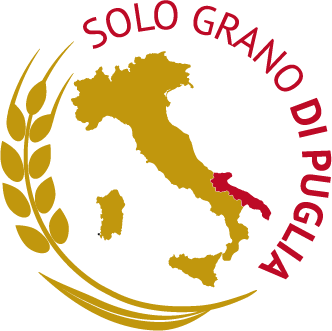 Quick cooking. Genuine taste
HOW TO COOK "DUE MINUTI" SPAGHETTI
Granoro "Due Minuti" Spaghetti can be boiled in salted water or cooked as you would cook a "risotto". Pasta cooked as you would cook a "risotto" is a cooking technique widely used in restaurants, which allows the pasta to absorb the sauce as it cooks, giving it more flavour and retaining all the starches. In order to prepare "Due Minuti" Spaghetti, the quantity of the main condiment to be used must necessarily be almost double the quantity of spaghetti to be prepared and it must be very diluted so as to allow the pasta to cook at the same time. Once the condiment has been prepared, add the spaghetti and leave it for the necessary time (2 minutes). If the spaghetti tends to dry out at this stage, just add water.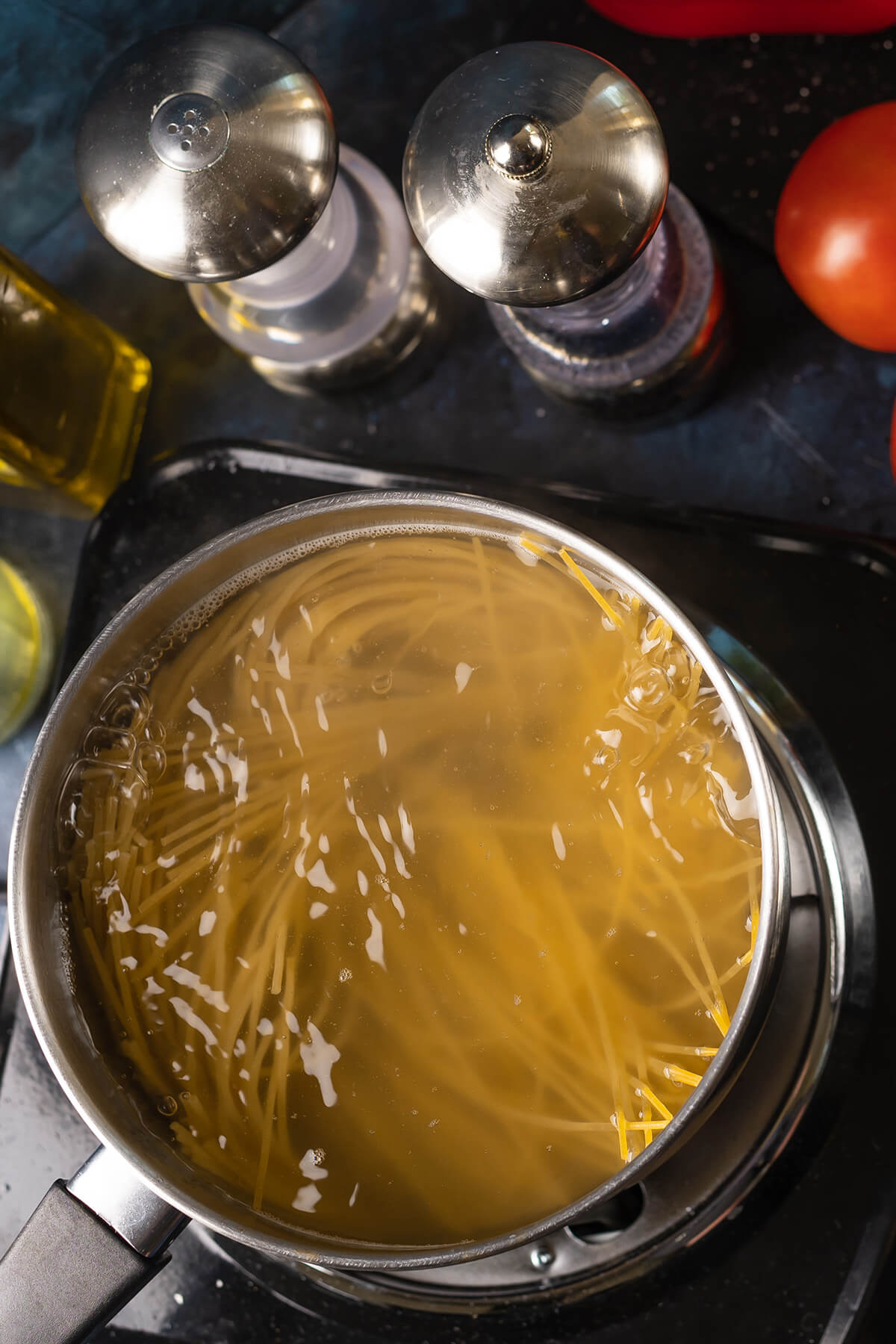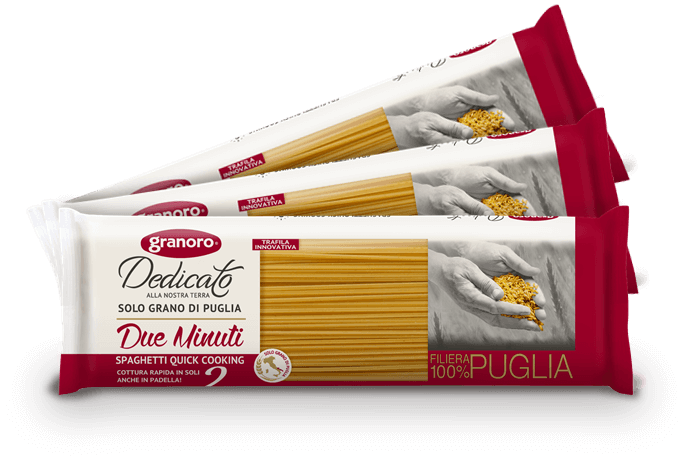 Quick Cooking: Granoro Dedicato "2 minutes" Spaghetti
The idea of making a quick-cooking pasta comes from the oriental culinary tradition that uses the so-called noodles, a pasta similar to Italian spaghetti. The difference is that spaghetti is made from durum wheat flour and drawn, while the noodles do not involve durum wheat flour and are cut directly from the rolled pasta dough with little humidity.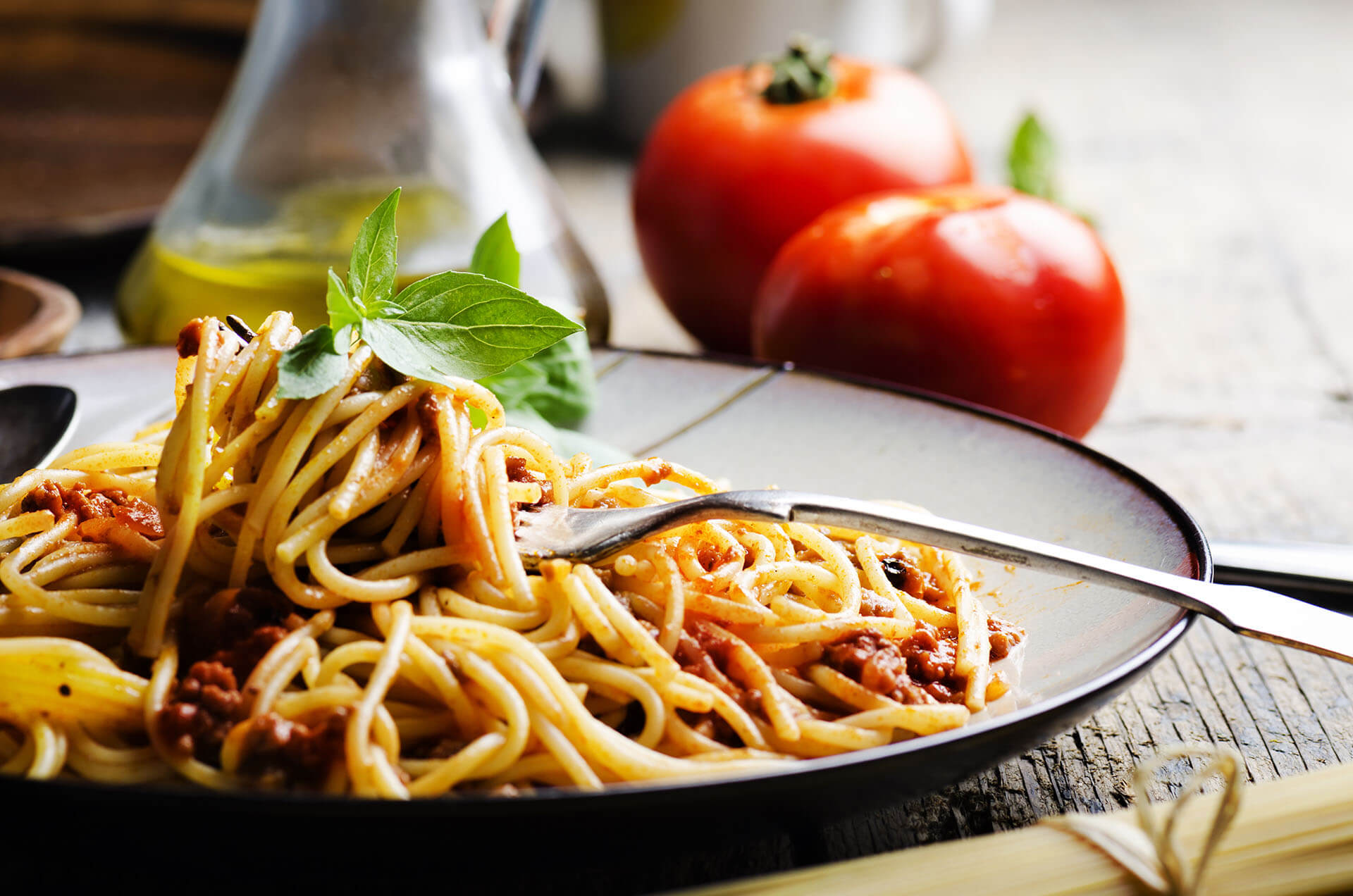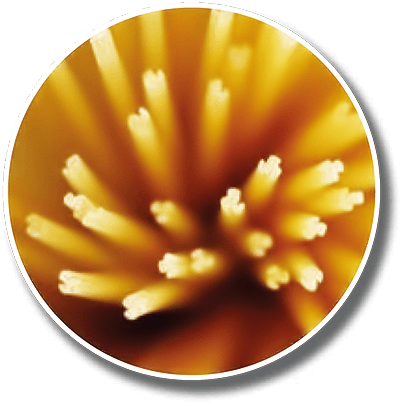 Patented drawing
What distinguishes this format of Spaghetti from the traditional one is the section: the "Due Minuti" Spaghetti has grooves on the entire surface, unlike the smooth surface of traditional Spaghetti. It is precisely the section, obtained by means of an innovative drawing process specially designed by Granoro and patented at the national level for industrial invention, that allows the Spaghetti "Due minuti" to…
cook in just 2 minutes
reach, during cooking, the thickness of normal spaghetti
have excellent tenacity
and moreover, it saves time without sacrificing taste.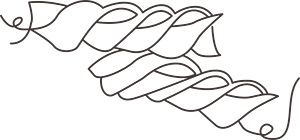 SCOPRI GLI ALTRI PRODOTTI DELLA LINEA
"GRANORO DEDICATO"
Tutti i prodotti della linea Granoro Dedicato sono di qualità Certificata e Tracciata dal campo alla tavola 100% Puglia