Extra virgin olive oil
DEDICATO D.O.P.
Dedicated to you, to your well-being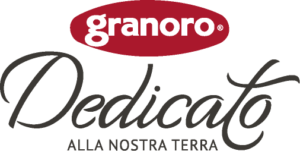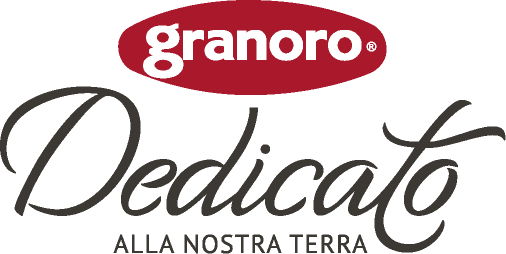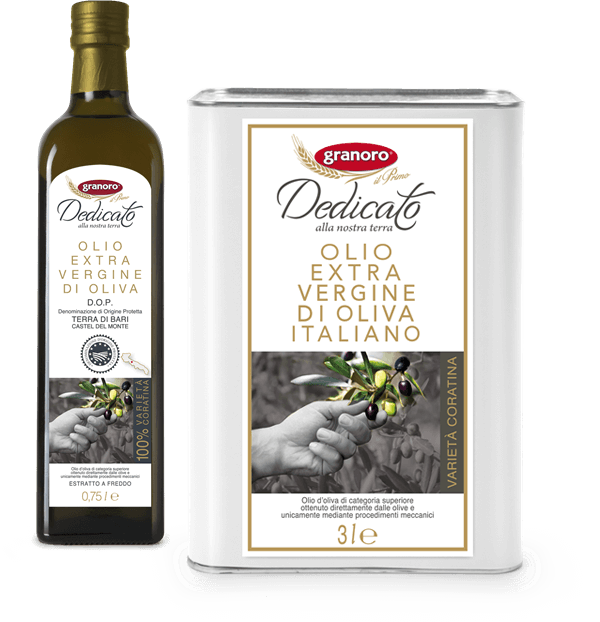 100% Coratina variety
Granoro Dedicato oil is obtained from olives from the "Di Corato" farm, grown in the countryside surrounding Castel del Monte, located in the countryside of Andria, in Contrada Livrera (today Rivera) one of the most prestigious olive producing areas in Italy. It is an extra virgin olive oil with Protected Designation of Origin Terra di Bari Castel del Monte, a monocultivar production: 100% "Coratina variety".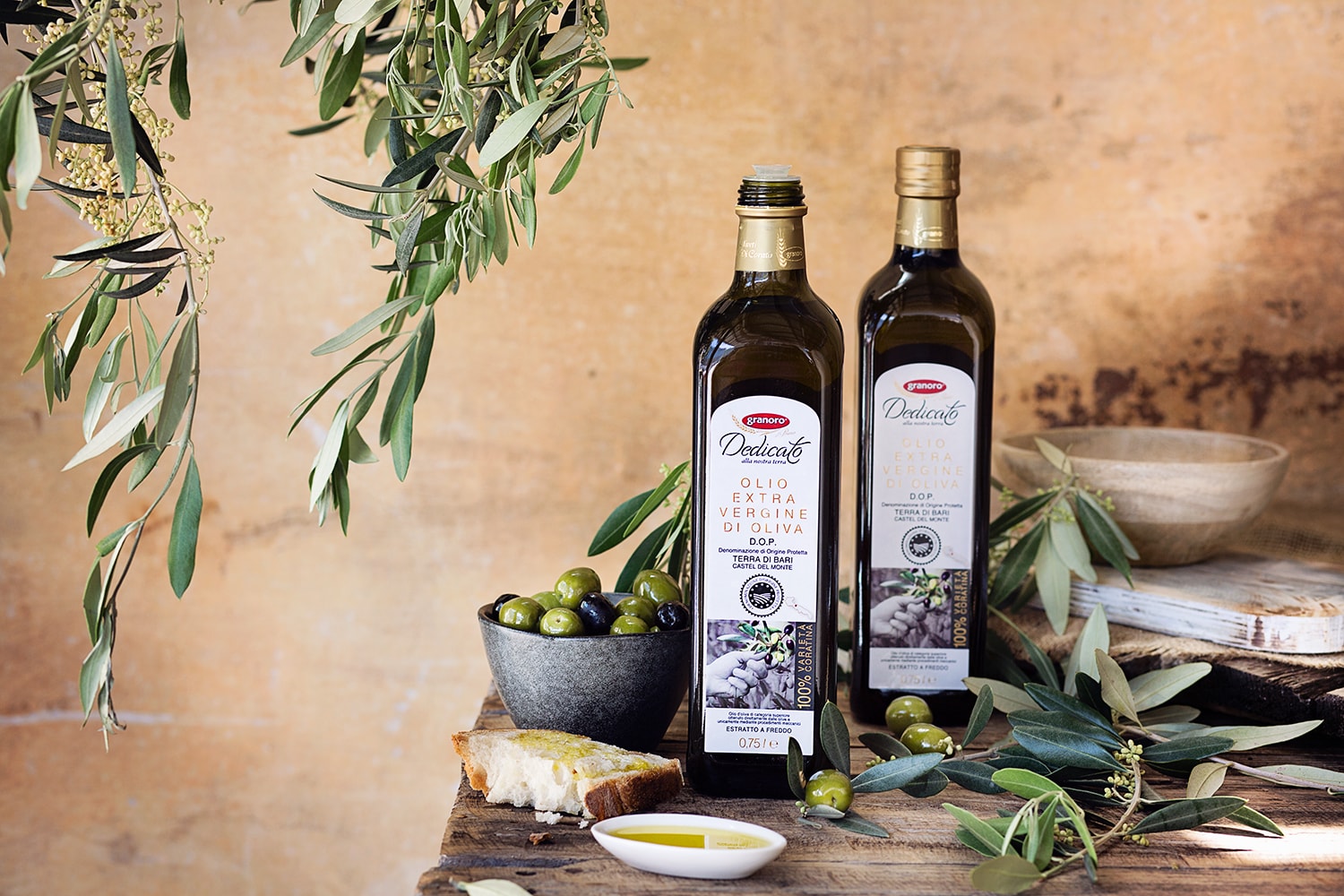 Intense fruity aroma Lively taste Green colour with golden-yellow hues 100% Puglia
EXTRA VIRGIN OLIVE OIL
D.O.P. (protected designation of origin)
As required by the procedural guidelines of D.O.P (protected designation of origin), the olives are harvested at the right degree of ripeness, directly from the plant and strictly by hand with the ancient "bacchiatura" (beating down with a pole) method. The oil is extracted immediately within 24 hours of harvesting solely by means of mechanical procedures, which gives the oil a very low percentage of acidity (max 0.5%).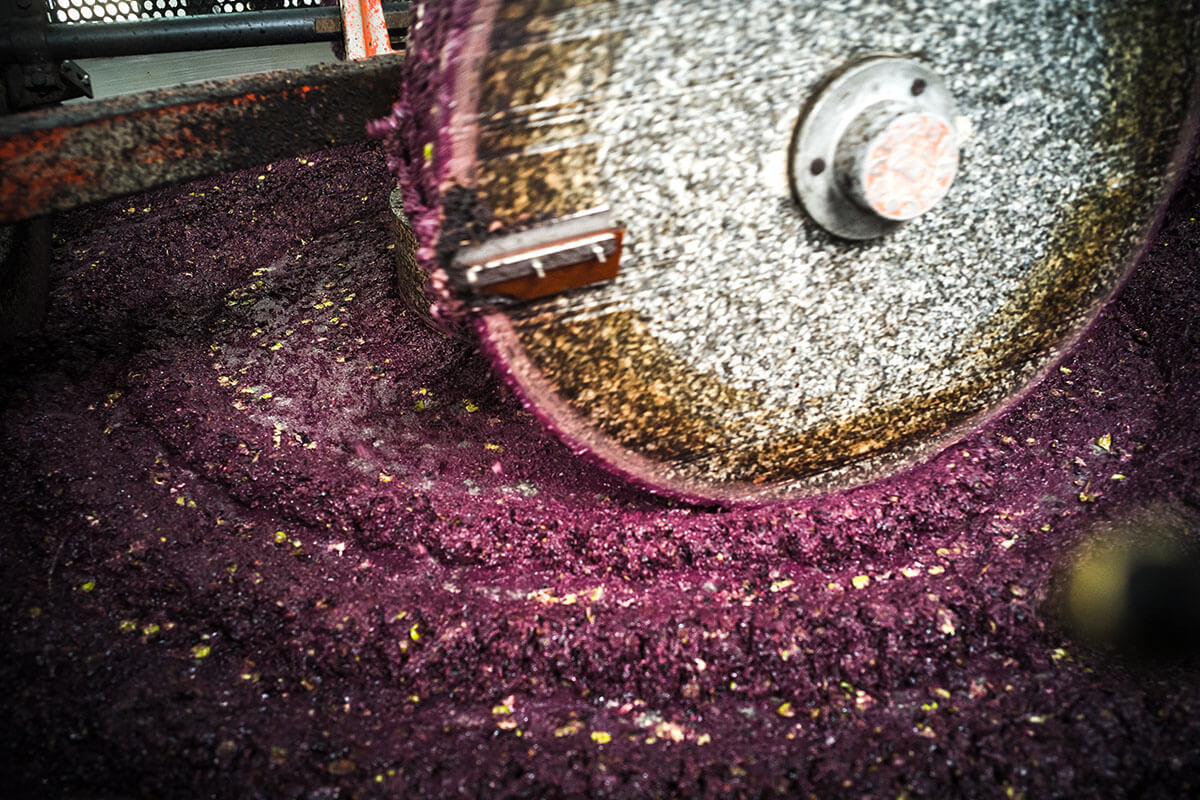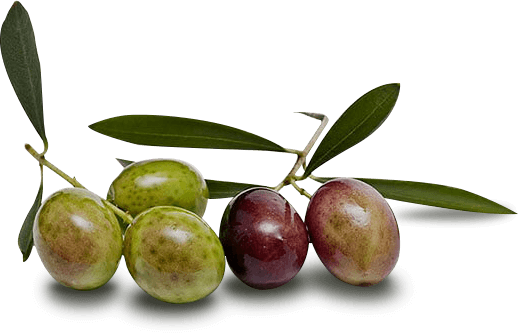 Intense fruity aroma
THE CORATINA CULTIVAR
This variety, also called "racioppo", is typical of the Corato hinterland, from which it takes its name, and it is among the richest in polyphenols, antioxidant substances that help fight free radicals. The plant is characterized by a thick crown and an elliptical-shaped fruit, pointed at the end. Ripening is late compared to other varieties and takes place between November and January. The colour of the olive starts out green, becomes then red, then purplish tending towards black, depending on the degree of ripeness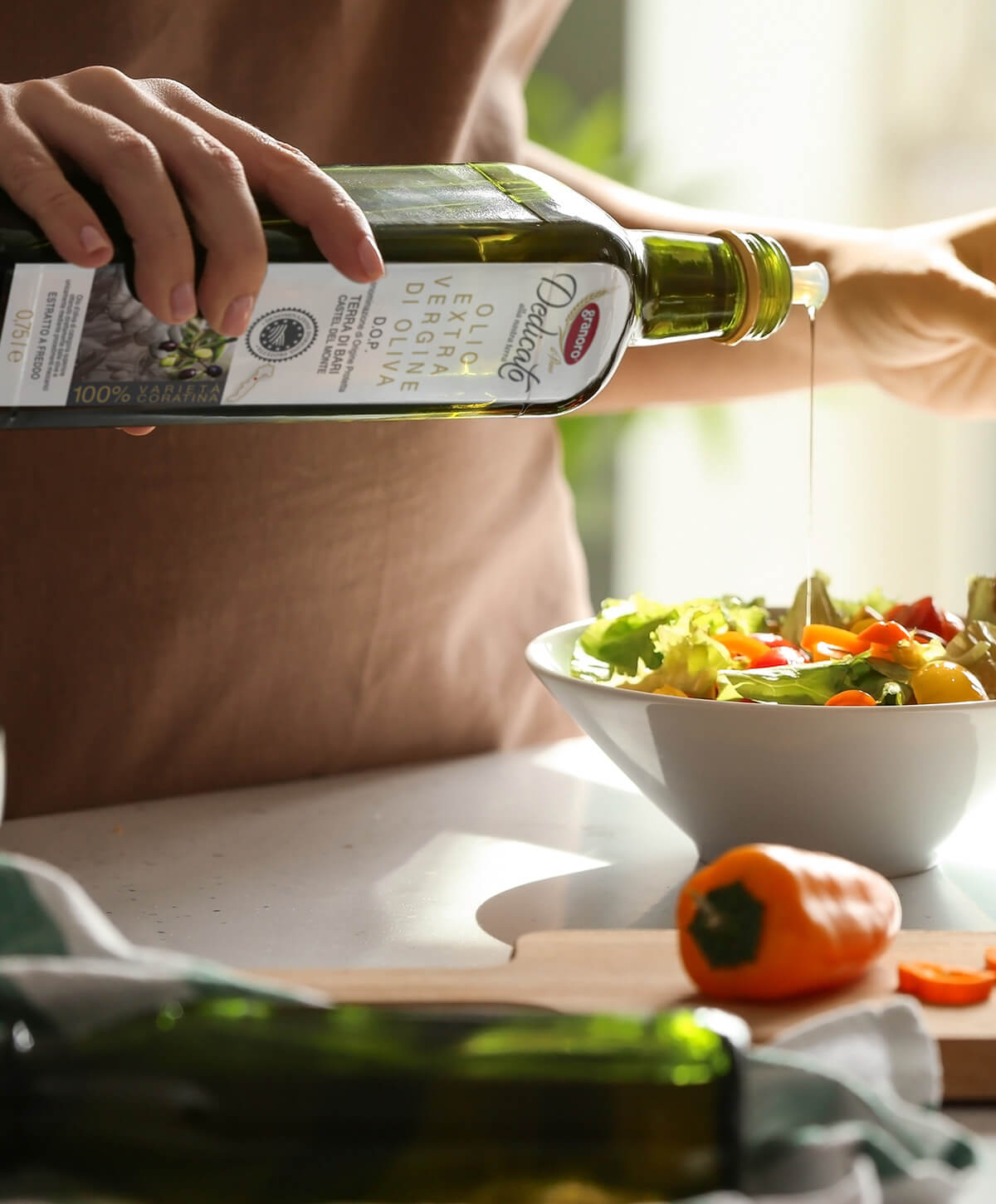 EXTRA VIRGIN OLIVE OIL
D.O.P.
"TERRA DI BARI" – "CASTEL DEL MONTE"
It is a Cold-Pressed Oil extracted from 100% "Coratina Variety" olives with a green colour with golden hues, with intensely fruity aromatic notes and pleasant sensations of leaf and artichoke, which give it a robust character.
The aftertaste is slightly bitter due to the high concentration of Oleuropein and spicy due to the high concentration of Polyphenols.
Cultivar Coratina is one of the richest varieties of polyphenols, antioxidant substances with anti-inflammatory action.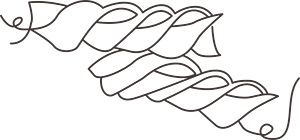 SCOPRI GLI ALTRI PRODOTTI DELLA LINEA
"GRANORO DEDICATO"
Tutti i prodotti della linea Granoro Dedicato sono di qualità Certificata e Tracciata dal campo alla tavola 100% Puglia