the Classics
of the Italian culinary tradition.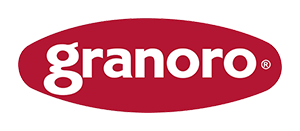 I Classici
The "I Classici" line includes a series of formats that derive from Italian popular culinary tradition. There are formats for every need, from the most classic, such as spaghetti, penne, pasta, suitable for daily consumption, to the typical ones devoted to traditional regional recipes.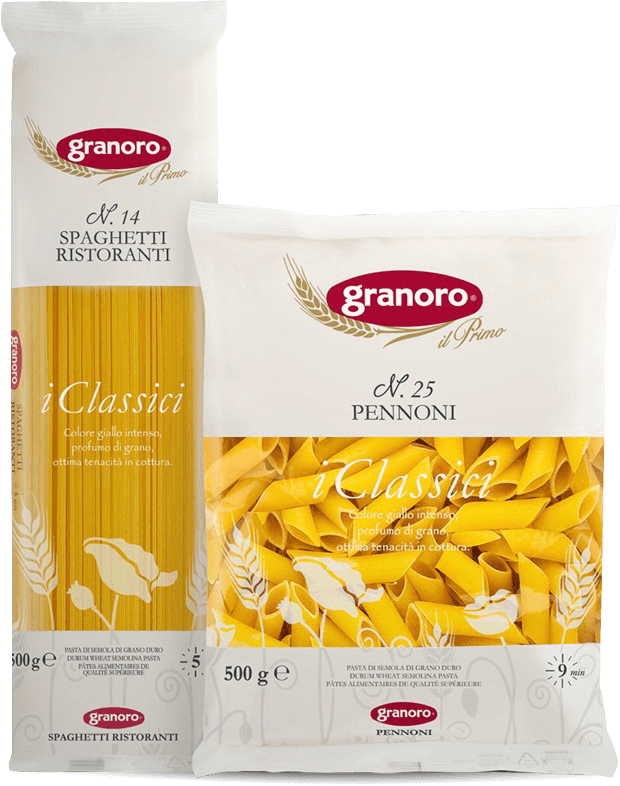 CORRECT DEGREE OF THICKNESS
PRODUCED WITH SELECTED SEMOLINA
Durum wheat semolina pasta
Ideal for every kind of cooking
All formats have good porosity which also guarantees an excellent yield. After cooking, the pasta is elastic and tenacious and binds well with all types of condiments. The careful study of each drawing guarantees uniform cooking for the individual formats, so the pasta is always al dente, firm and maintained even several hours after cooking.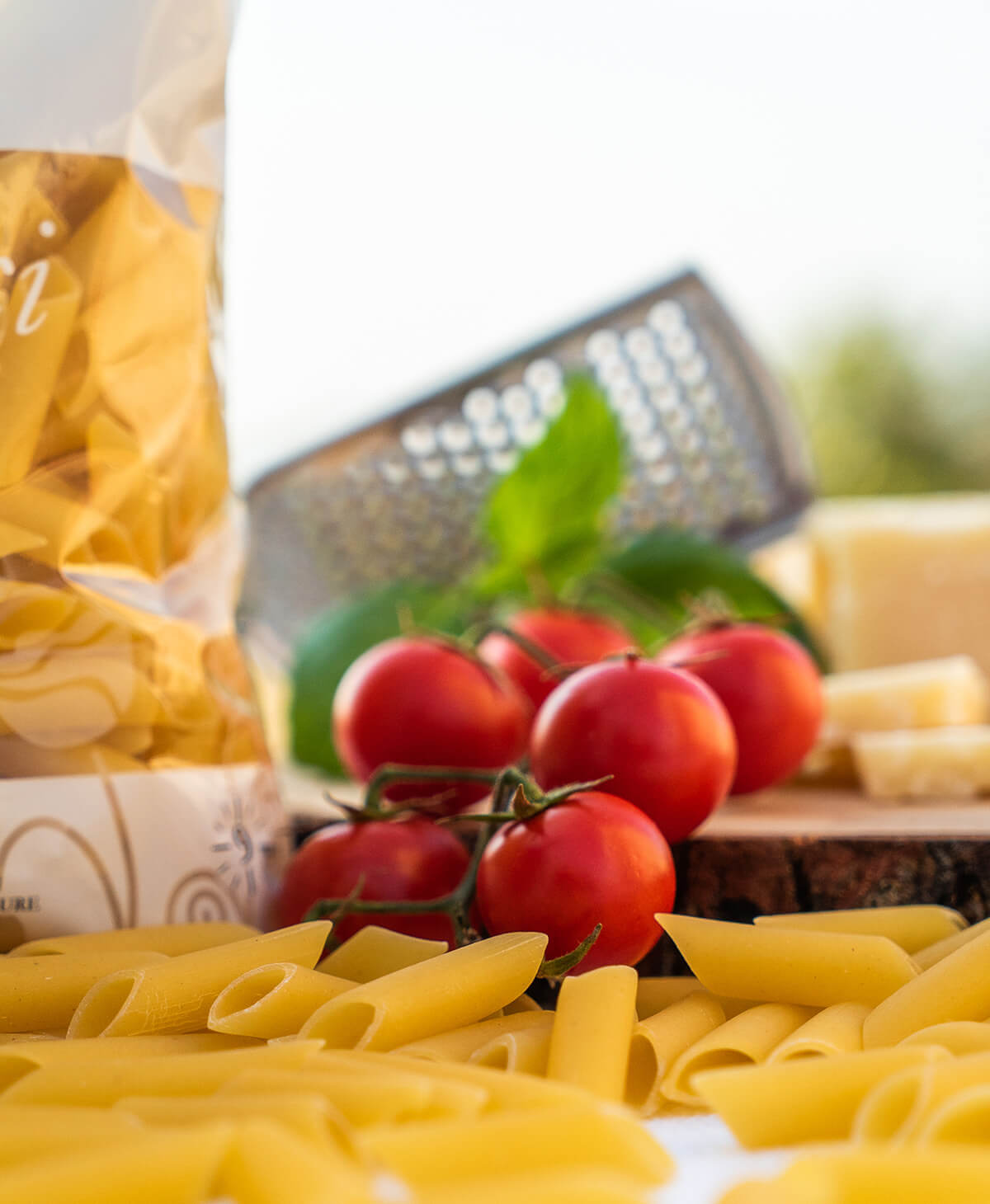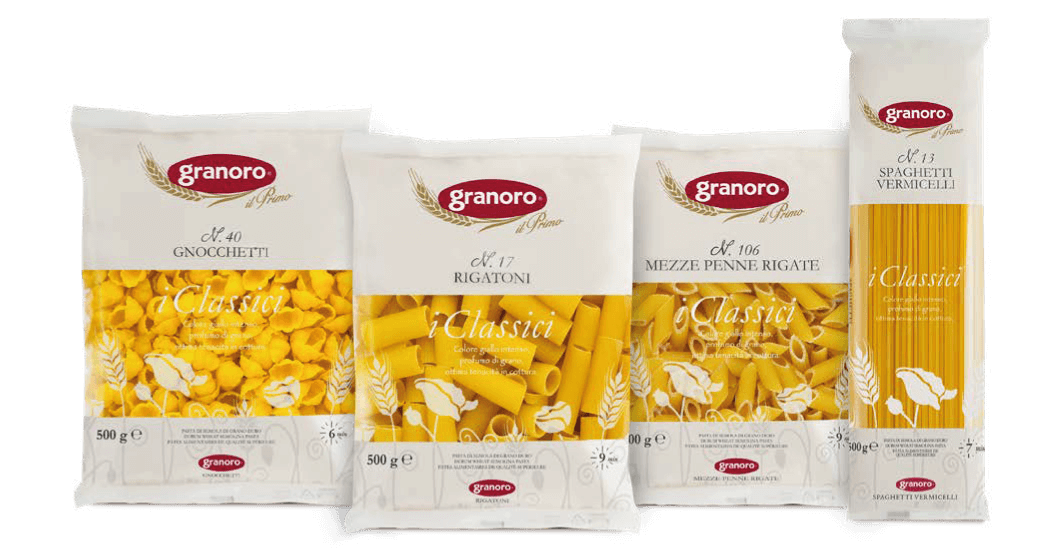 "I Classici" short cut pasta
From the Italian tradition, "I Classici" line of short cut pasta was created to absorb any condiment thanks to its good porosity and excellent yield.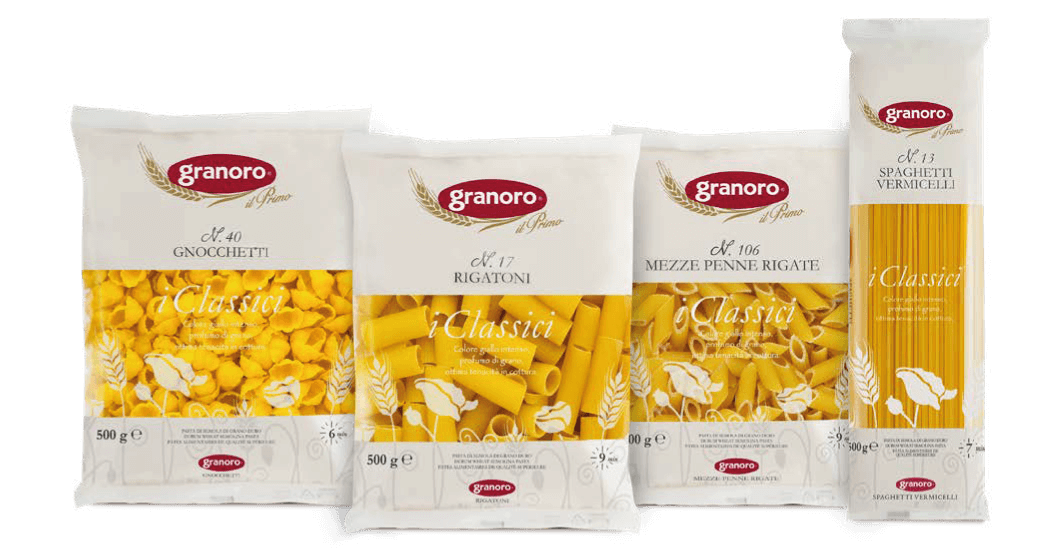 "I Classici" long pasta
Elasticity and tenacity resulting from the perfection of the drawing, "I Classici" long pasta is ideal for any type of sauce.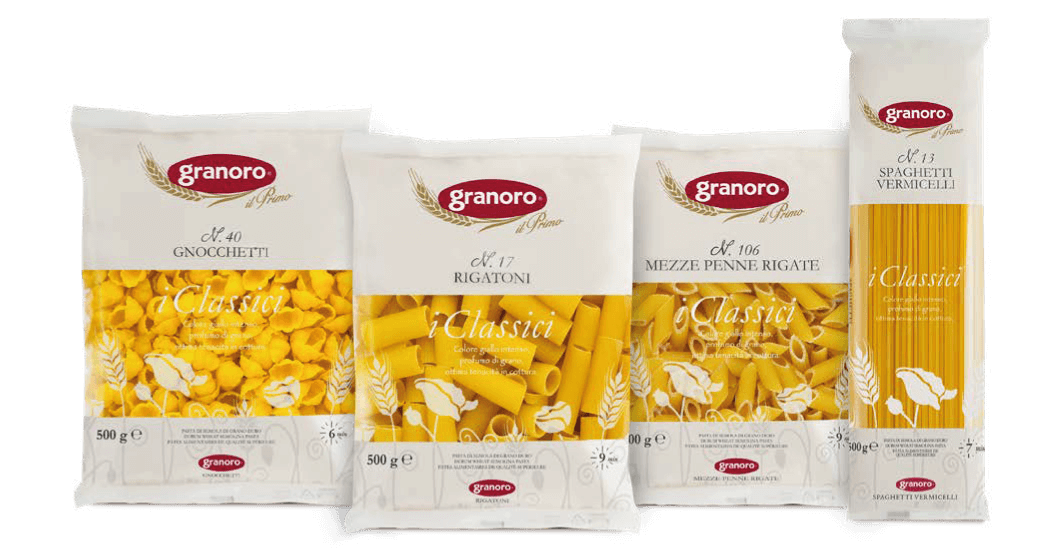 "I Clasici" Pastine (small pasta)
Ideal for broths and soups, "I Classici pastine" is a result of the innovation of our pasta factory that brings timeless formats to the tables of the world.