The right balance between taste and health.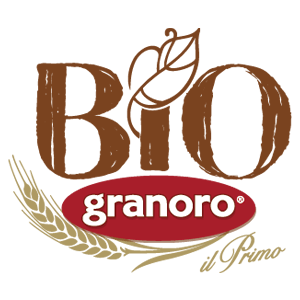 Wholemeal Organic Pasta

100% ITALIAN WHOLEMEAL DURUM WHEAT PASTA
it is produced with wholemeal semolina, obtained from organic durum wheat grown exclusively in Italy.
Since it is wholemeal, it is rich in fibres and is a food with a low glycemic index* (GI). It provides significant amounts of micronutrients, minerals and vitamins of groups B and E, which are very useful for the well-being of the body. BioGranoro Wholemeal Pasta, with its 8g of fibre per 100 g of product, provides about 32% of the daily requirement of fibre.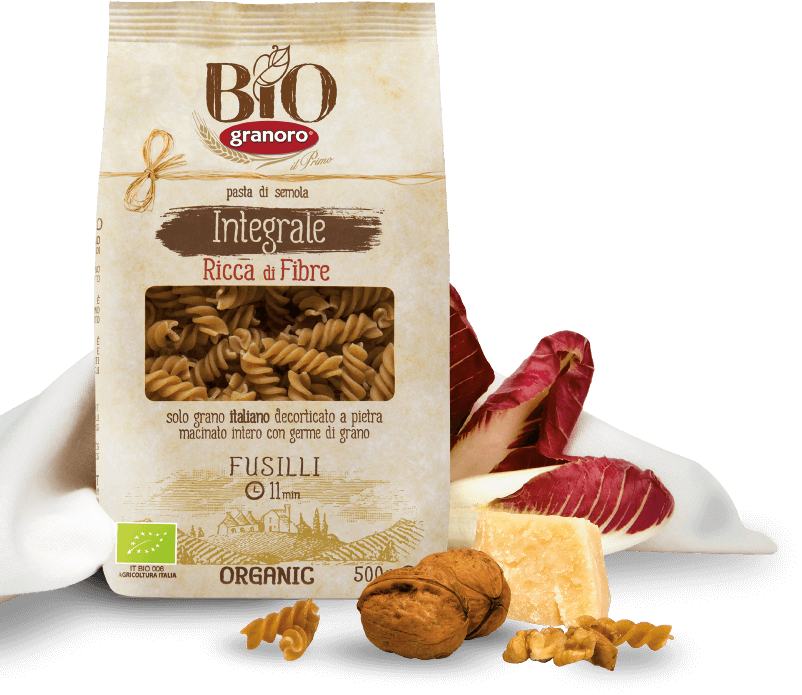 Granoro Organic Wholemeal Pasta
100% from Italian Organic Farming
It is produced with wholemeal semolina, obtained from whole ground Italian organic durum wheat. The wholemeal semolina that is used is obtained from the integral grain, stone-shelled and slow-ground.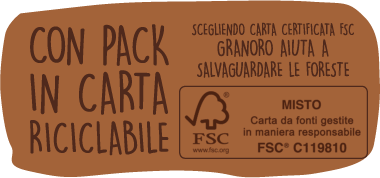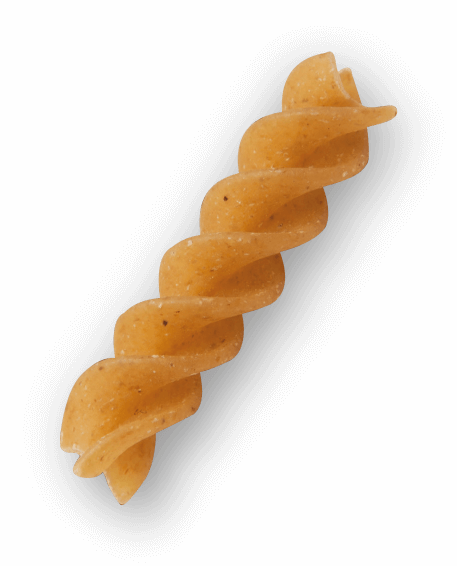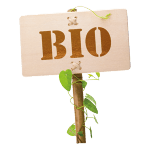 WITH WHOLEMEAL SEMOLINA
OF ORGANIC DURUM WHEAT
from durum wheat grown in Italy
without the use of pesticides and
synthetic chemicals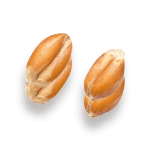 STONE-SHELLED WHEAT
the semolina used is
obtained from the integral grain,
stone-shelled and
slow-ground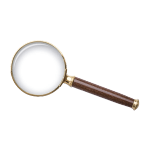 CONTROLLED PRODUCTION CHAIN
and certified from the field to the table
by the Institute
for Ethical and Environmental Certification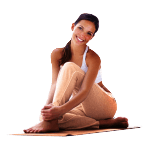 RICH IN FIBRES
It naturally provides 8g of fibre
per 100g of pasta, equal to 32% of the
daily requirement
and it increases the feeling of satiety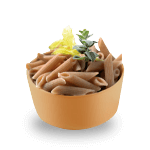 LOW GLYCEMIC INDEX
because it is wholemeal, it is therefore
rich in natural fibres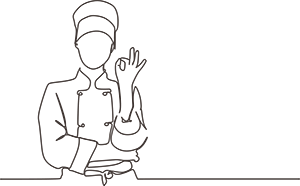 "WHOLEMEAL BIO GRANORO" RECIPES
Discover all of the Wholemeal BioGranoro  recipes, from traditional dishes to our chefs' suggestions. Find the perfect recipe for any occasion.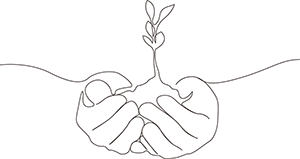 SCOPRI GLI ALTRI PRODOTTI DELLA LINEA
"BIO GRANORO"
Tutti i prodotti della linea BIO Granoro sono totalmente biologici da agricoltura 100% Italiana