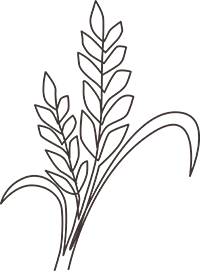 THE GRANORO LINES
The quality of our products is the result of the passion, care and attention that permeates all the stages of processing. The same goodness, in different shapes.
Find out about our lines.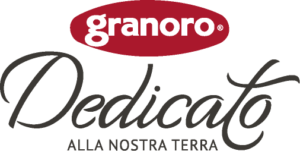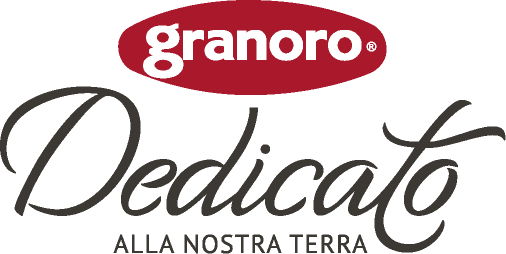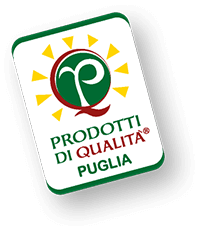 The origin makes the difference
Products from a supply chain that is completely Apulian, from the field to the finished product.
"Dedicato"is the result of Granoro's desire to valorise the agricultural products cultivated in Puglia. The aim is to support and strengthen Apulian agriculture, the link among farmers, industry and consumers, based on values such as respect for the environment and the revival of tradition. An authentic dialogue, which finds its maximum expression in the Granoro Dedicato line.
Guaranteed short supply chain Respect for the environment 100% Puglia From the field to the table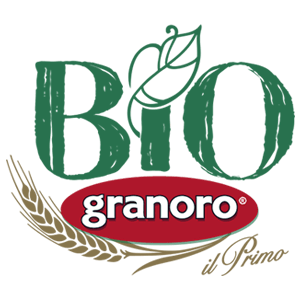 The right balance between taste and health.
The "culture of healthy eating" has always been the foundation of the principles and deepest ethical values of Pastificio Granoro. The company's efforts in searching for new production technologies have never lost sight of the cardinal principle of all of the company's production: to offer the consumer quality products for a healthy diet.
For this reason, in recent years, Granoro has supported a series of initiatives and partnerships with Associations, Schools and Research Institutes, orientated towards health and proper nutrition and has chosen an organic path: the "BioGranoro" path, launching a line of totally organic products.

the Classics
of the Italian culinary tradition.
The "I Classici" line includes a series of formats that derive from popular Italian culinary traditions. There are formats for every need, from the most classic, such as spaghetti, penne, pastine (small pasta), suitable for daily consumption, to the typical ones devoted to traditional regional recipes.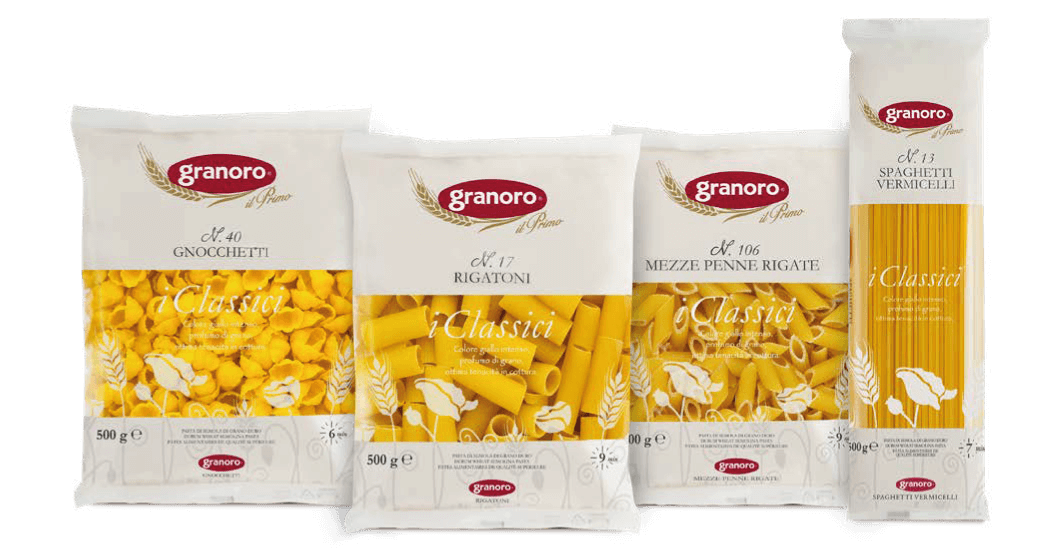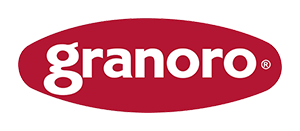 The oven Specials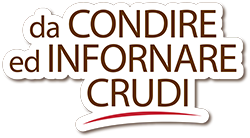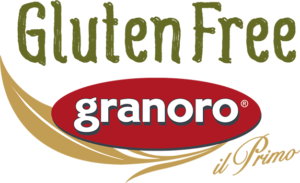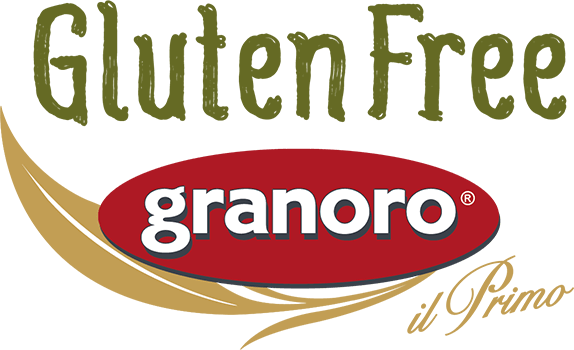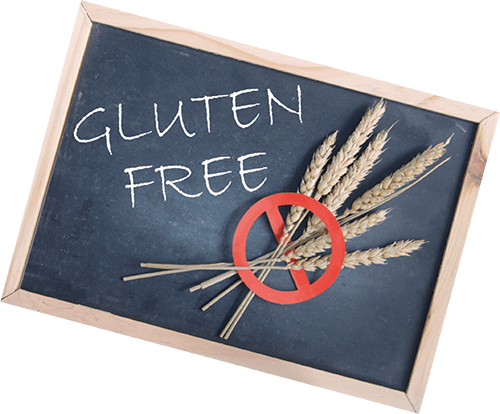 A gluten-free diet
but balanced
Gluten is not a fundamental protein in our diet. Eliminating gluten therefore does not create nutritional imbalances. The only negative note is that in eliminating gluten we eliminate fibres and proteins, which are present in good quantities in cereals. For this reason, those who have to replace cereal flours with gluten-free and starch-rich ones are advised to eat legumes, fruit and vegetables in order to compensate for the lack of vegetable fibres, which have a protective action on the intestine, they favour its functionality and modulate the glycemic load deriving from the presence of starches and sugars, numerously  present in gluten-free products.
For our Gluten Free pasta we have chosen a mix based on corn flour (a mixture of white and yellow corn), rice flour and quinoa flour.
A balanced blend to obtain a product with a colour, flavour and texture very similar to conventional pasta for the pleasure of choosing a good and tasty pasta like that made from classic durum wheat with a good degree of firmness after cooking and a rough surface that allows it to bond well with the condiments.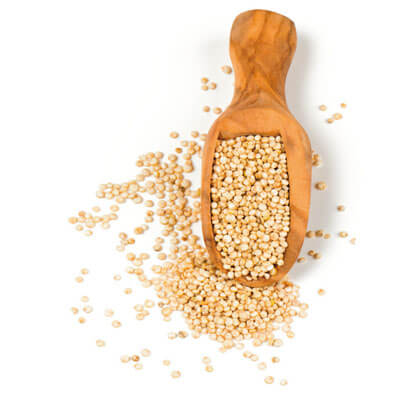 QUINOA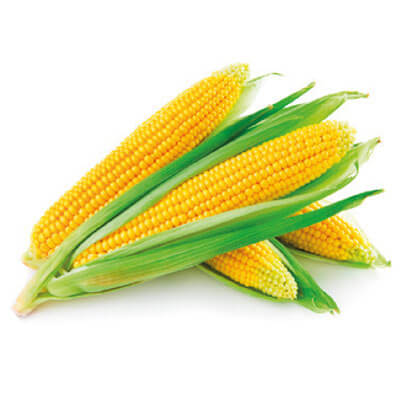 MAIS
RISO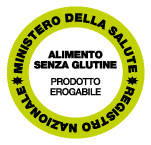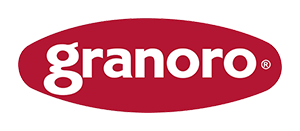 Tomato preserves
100% Italian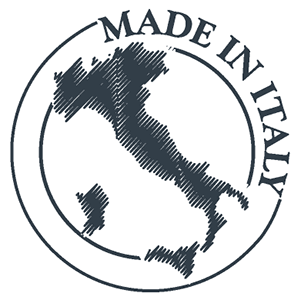 All the aroma and flavour
of fresh tomatoes
All of the Granoro Tomato Preserves, from Peeled tomatoes to Cherry Tomatoes, from Tomato Purée to Rustic Pulp, are obtained from tomatoes grown in Italy, carefully selected and processed within a few hours of harvesting. They preserve the aroma and flavour of fresh tomatoes and the simplicity and genuineness of home-made preserves.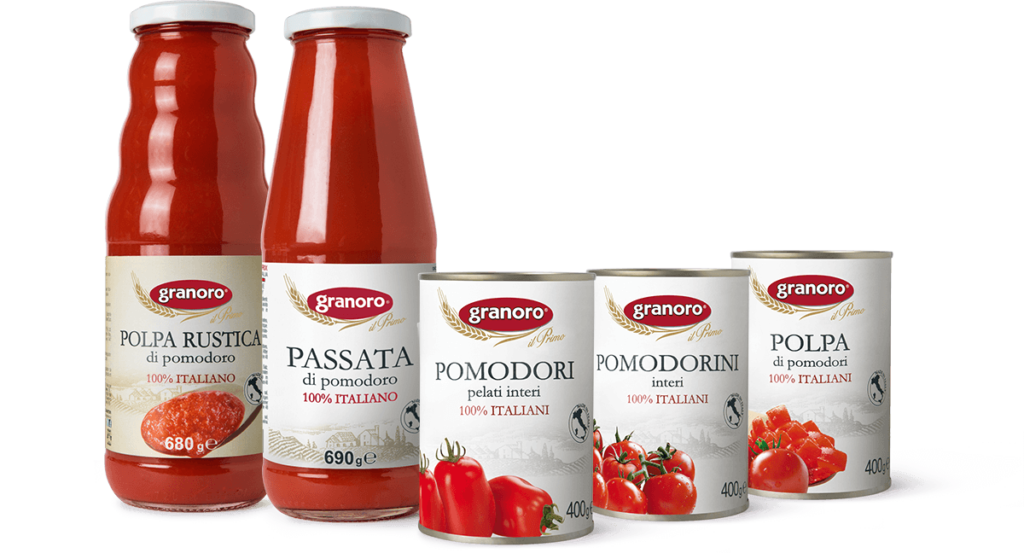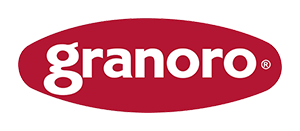 Ready-to-use Sauces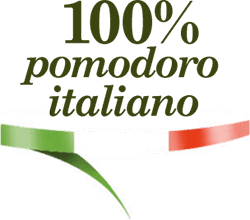 They are ideal for a tasty first course
Granoro Ready-to-eat sauces are produced with selected and genuine ingredients, 100% with Italian tomatoes, without the use of preservatives and with extra virgin olive oil. They are the ideal solution for a tasty first course or to give a special taste to any other preparation.
The ideal solution for those who have little time to devote to cooking but do not want to give up the taste of a first course seasoned with good, healthy and genuine sauces, just like homemade sauces.
The tomatoes and vegetables used for their production are selected and processed fresh and are all made according to recipes inspired by the culinary tradition of the Italian regions.
They do not contain preservatives or acidity regulators and are seasoned only with extra virgin olive oil, to enhance their aroma and taste.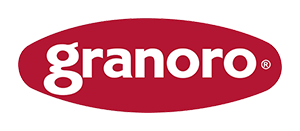 Condiments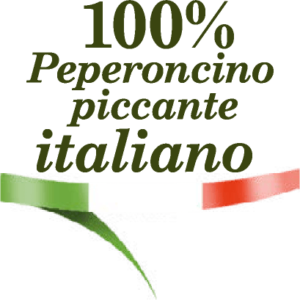 A pleasant spicy note
to sauces and condiments
The Spicy Hot Pepper Puree is produced using only 100% Italian hot peppers, harvested during the months of August and September, reduced to a cream and preserved in Extra Virgin Olive Oil. It is a natural product that does not contain preservatives or food colourings. It is excellent for giving a pleasant spicy note to sauces and condiments, to be used with boiled or grilled meats or for the preparation of aperitif crostini.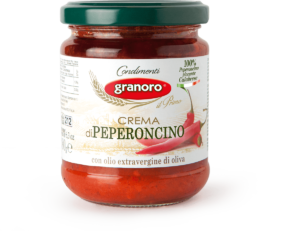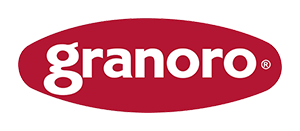 Legumes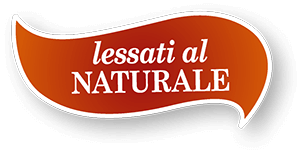 The goodness and naturalness of legumes ready for use
Granoro legumes are all selected for their flavour, uniformity of colour, size and ripeness. They are boiled au naturel, salted and preserved in the so-called "liquido di governo" (preserving liquid), consisting of a solution of water and salt that allows them to be preserved for long periods in an absolutely natural way. In order to enjoy Granoro legumes, both in glass and in tins, just drain and season them according to your taste, because they are ready for use. They are also excellent as a first course alone or combined with pasta, as a side dish dressed with extra virgin olive oil, cold or just sautéed in a pan, or to use in the preparation of fresh and tasty salads.

Granoro flours
to make your every dough a real success
Granoro offers flours with different characteristics, each with specific technological and rheological qualities, depending on the type of processing or preparation technique to be carried out: from creams, to bread, pizza, various baked products and some types of fresh pasta. With Granoro flours, every dough you make will be a real success!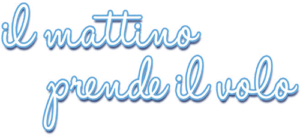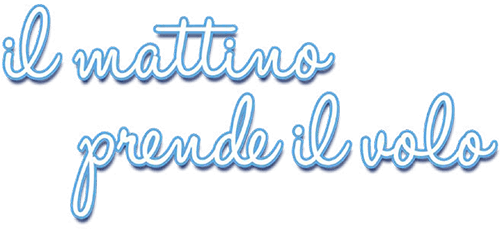 Granoro biscuits,
Naturally Good
From the basket of Granoro delicacies a promise of quality and commitment for biscuits with a unique taste. Chosen with passion and experience, made with ingredients grown and selected in respect of nature carrying out a specific purpose, to offer the best for an early morning breakfast that tastes good to us and to our children.
Each of our products has the flavour of simplicity, genuineness and love for things done well, through the selection and control of raw materials from the land to the table, respecting nature without GMOs.